We Live Stream and record all of our events. If you are looking for the Live Stream then  check the menu above.
Below are the edited videos from Ignites.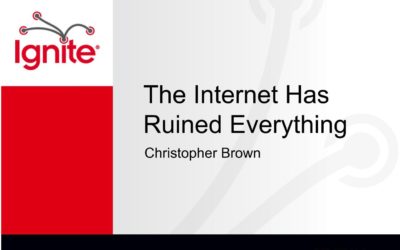 Chris Brown - The internet has ruined everything Ignite only happens because of people who are willing to get up and share their passions, be it for a project, an idea or just something they have to tell the world. Twitter facebook Youtube...
read more