Next event: 11th February at 6pm in Leaf cafe
Inspiring Liverpool
Ignite showcases Liverpool's movers and shakers, creators, thinkers, tinkers, innovators and doers, makers and dreamers in a fast paced format designed to inspire. Do you want to be inspired? Do you need to get your creative juices flowing? Then Ignite Liverpool is just for you.
Inspiring

100%

100%

Innovative talk format

100%

100%

Awesome Networking Opportunity

100%

100%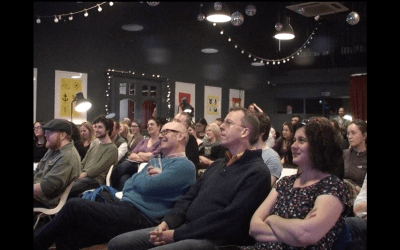 Gutted to be missing @Igniteliv tonight. Especially given the speaker line-up. I'm there in spirit though, I'm sure Patreon pledge is put to good use! #IgniteLiv pic.twitter.com/lQswrkZaVk — Vince. (@spider2097) November 26, 2018 10 minutes until lift off. Tonight's...
read more
Here's a selection of our most popular videos.