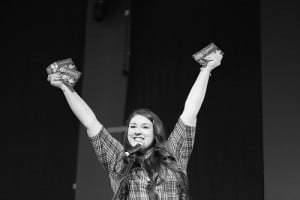 We're really pleased to announce our line up of speakers for our next event on the 4th November. Taking in everything from being a Quaker to the joys of a digital life, Ignite never fails to turn up with the goods.
Check out the list below. If you haven't booked tickets yet then there are still some freebies available but you best get them quick.
We will of course be breaking at half time and welcoming Pitches from the floor for exciting public interest projects taking place in Liverpool.
Date: 4th November
Times: Doors 6pm Talks: 7pm
Venue: 1st Floor, Leaf Cafe, Bold Street, Liverpool. L1
In no particular order as there will be a programme on the night.
Jules Howard – Why do we all have to die?
I have spent the last two years considering and researching the science of death for a book project (Death on Earth, published by Bloomsbury, out in May 2016). During this time I investigated death's impact on evolution and how some creatures (like birds, clams, turtles and naked mole rats) have evolved to put the brakes on the ageing process; Tricks we humans may learn… Genetic tricks we may one day wield to slow our own ageing…. But do we really want to live forever?
@juleslhoward
Caron Lyon – My Analogue life in a Digital World.
Everyone has a story. We are analogue beings adapting to a digitally enabled world. This is my story. It all starts with a square peg and a round hole. It's about personal perspective, about understanding your own story and its place beside everyone else's. When did you plug in?
@pcmcreative
Steve Flatt – Thinking about thinking.
Evolution has produced a particular bias in the way we think. While this bias was pro-survival in the prehistoric world in today's world the way we think is now disadvantaging each and every one of us and producing many unwanted consequences.
Noticing the way we think and making small changes can transform our lives. This is not a motivational talk but a serious look at what we can do easily and thoughtfully to improve our relationships with each other.
@steveflatt

Christopher Brown – Dinosaurs are bullshit
There's a part of me that can't accept the concept of dinosaurs. I know and understand this makes me sound like a crazy person. Please give me five minutes to explain….
@orange_monkey
Jamie Roberts Everything (physically possible) is a skill
I'll try to get as many unexpected examples as possible to demonstrate that even though some people have an advantage in certain areas nearly everything is learnable, the concept of innate talents is mostly a social construct and imaginary barrier and once you know that, you can look at possibility in a different way.
@jamieisboss
Tom Williamson – Flags of Love and Hate
@skepticCanary
Sarah Jones – Women and Motorsport- will we see an woman enter in F1?
My talk will talk about the current status of women in Motorsport generally historically, then in the present and then focusing on F1 and who I feel has the potential to reach F1 in the near future.
@jonesy_laaa
Alison Little
On being a contemporary artist in the North West
James Kent – Immersed and Dissolved
In a time when we consider noise to be a nuisance or even unbearable at times I aim to demonstrate that we are all responsible and need to take shared collaborative actions to help us understand such simple interactions like the place we live and who lives next door, above or below. With my research and practice examining states of immersion through exploration of local environments and the value of sound to explore ones past I will propose methods of listening which will enable extraction of the everyday listening experiences through immersed and dissolved methods. In this presentation I will demonstrate a series of listening scenarios that will immerse the listener and enable them to be dissolved in their own everyday sonorous experience.
Lisa Hoyle Why religion is (can be) a good thing
Many people think about religion being dogmatic, protectionist, irrational and based on misplaced faith. For me and many others faith is the wrong word to use – , following a religious path is about doubt and exploring that doubt with what Bhuddists call Beginners Mind – it is about touching the void and it is about having a counter balance to the materialistic world which in 21st century largely means the consumer world.
@LiveQuaker
Michelle Peters – Childhood, play and risk
Children always know more than we think they do.
All children can play, it enables them to be an individual rather than having to conform to a required standard and they also need to learn how to adapt to different environments, this can be done through play and this includes learning how to make their own risk assessments.
Problems arise when children are wrapped in cotton wool, not allowed to make their own decisions and this results in them becoming risk averse as adults.
@blueybaloo
Jenna Jensen Don't be a busy fool
How and why to say no to new business
Lena Williams The Mullet in the National Hockey League.
The mullet is so synonymous with ice hockey that the Swedish term translates literally as 'ice hockey hairstyle'. I intend to look at the development of the mullet in hockey, its peak period in the 80s and 90s, some of the notable mullets, and its future within the NHL.
@clewgarnet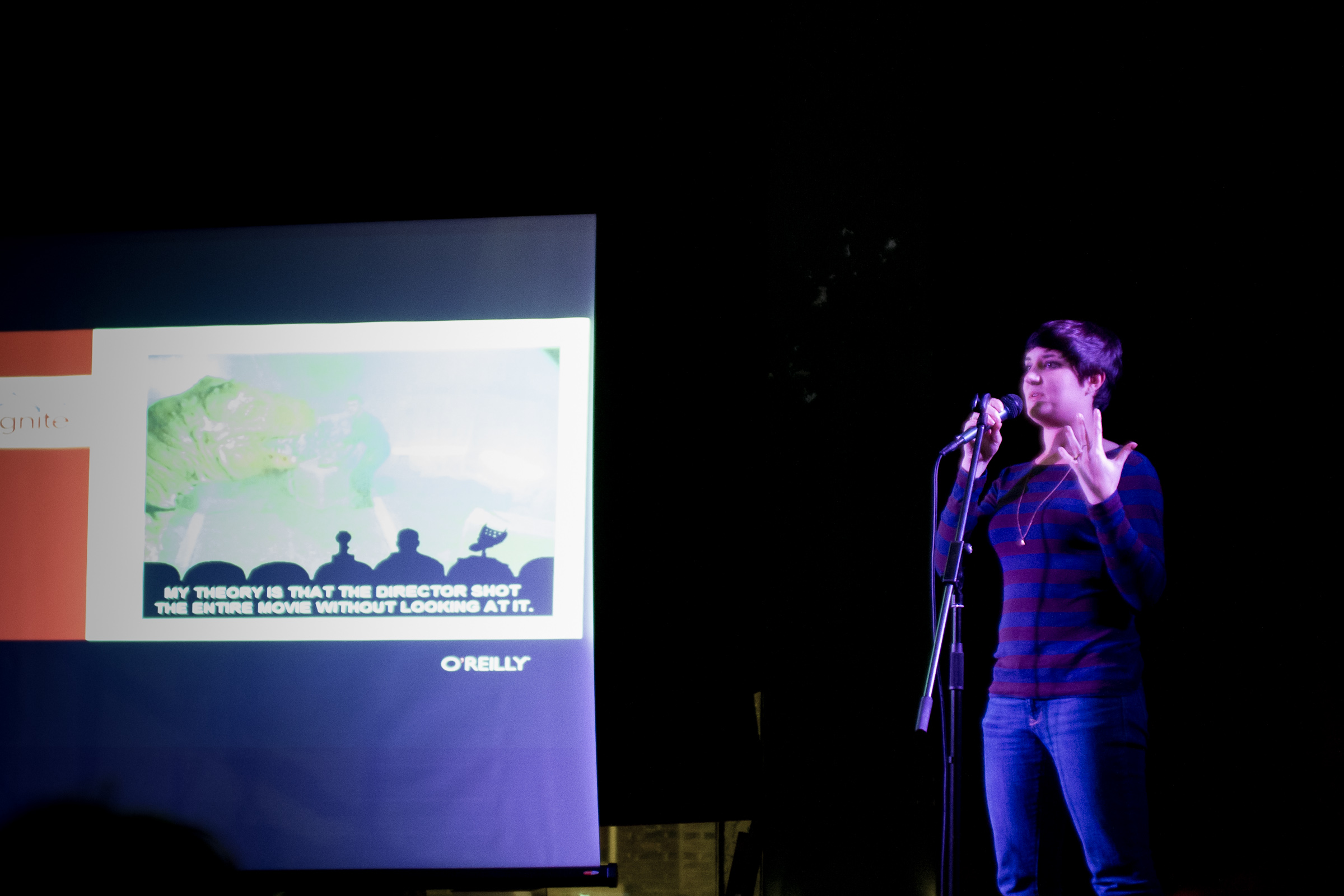 Ignite only happens because of people who are willing to get up and share their passions, be it for a project, an idea or just something they have to tell the world.