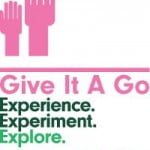 So what do Moonwalking, Shaving, the Rubik's cube and archery have in common……….
Yep, you guessed it, they are a selection of the exciting talks taking place at our next event. So come along to one of the most anarchic events around at the Liverpool Guild of Students on the 1st November.
And if you don't like a talk then the next is only five minutes away.
Here's the list so far……
Michael McDaid – Moonwalkers are old or dead, what happened to human space exploration
Andy Powell – Shaving: How it demonstrates a technological steps backwards
James Woods – Nuclear: Unclear
A five minute talk highlighting a \'Dangerous Legacy\' of the Cold War – nuclear weapons. The once almost diminished threat that is lurking behind more documented issues that concern humanity such as the financial crisis and climate change. How many nuclear weapons are on the planet? Who possesses such destructive arms? Are we sitting on a nuclear time bomb?
Gareth Hughes – Why free will is dangerous
Liam Craddock – Archery in the 21st century. Technical advances in archery, focusing on the Olympic style recurve bow.
Val Price – Proud of Liverpool
Paul Hopwood – Beyond Rubik: 30 Years of Puzzle Cube Development
Millie Kidson – The importance of student media
Tom Williamson – The Nonsense of Homeopathy
Robert Simpson – The life of Sergio Vieira de Mello.
Dr Tom Flynn – 16 Degrees of Separation: An Introduction to Wikiorienteering
And we're still awaiting more information from the following person.. Glen Meskell
Interested in coming then you can

BOOK HERE