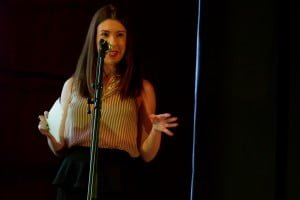 Please register an interest in being a speaker here and we will be back in touch soon via email. The next event is the 1st November.
[gform form='https://docs.google.com/spreadsheet/embeddedform?formkey=dFNGelRLZ3Rad0I5OGIyeVJLVngtZ0E6MQ#gid=0′]
We will also be looking for volunteers to help us with run the event, the roles we are looking to cover are –
Photographer: We have had some great photos from previous events but only where a friendly photographer has offered to capture the event for us. Email me
Bookings desk: We are after someone to check people in on the evening to make sure we capture everyone that attends.
Marketing: We need help promoting the event be that through online media or through distributing hard copies of posters and flyers – if you are able to help with either of these then please let us know.
Plus if anyone us up for it – this website could also do with a serious makeover, it's WordPress based so it shouldn't be to hard to give it a face lift if any designers want to go.
Contact us via our contact form