We took a trip into the future on Saturday to look at the issues that will affect all of our lives over the next 30 years. 
Each themed session consisted of short 5 minute presentations from our speakers who then faced the audience for a Question and Answer opportunity to dig into the detail.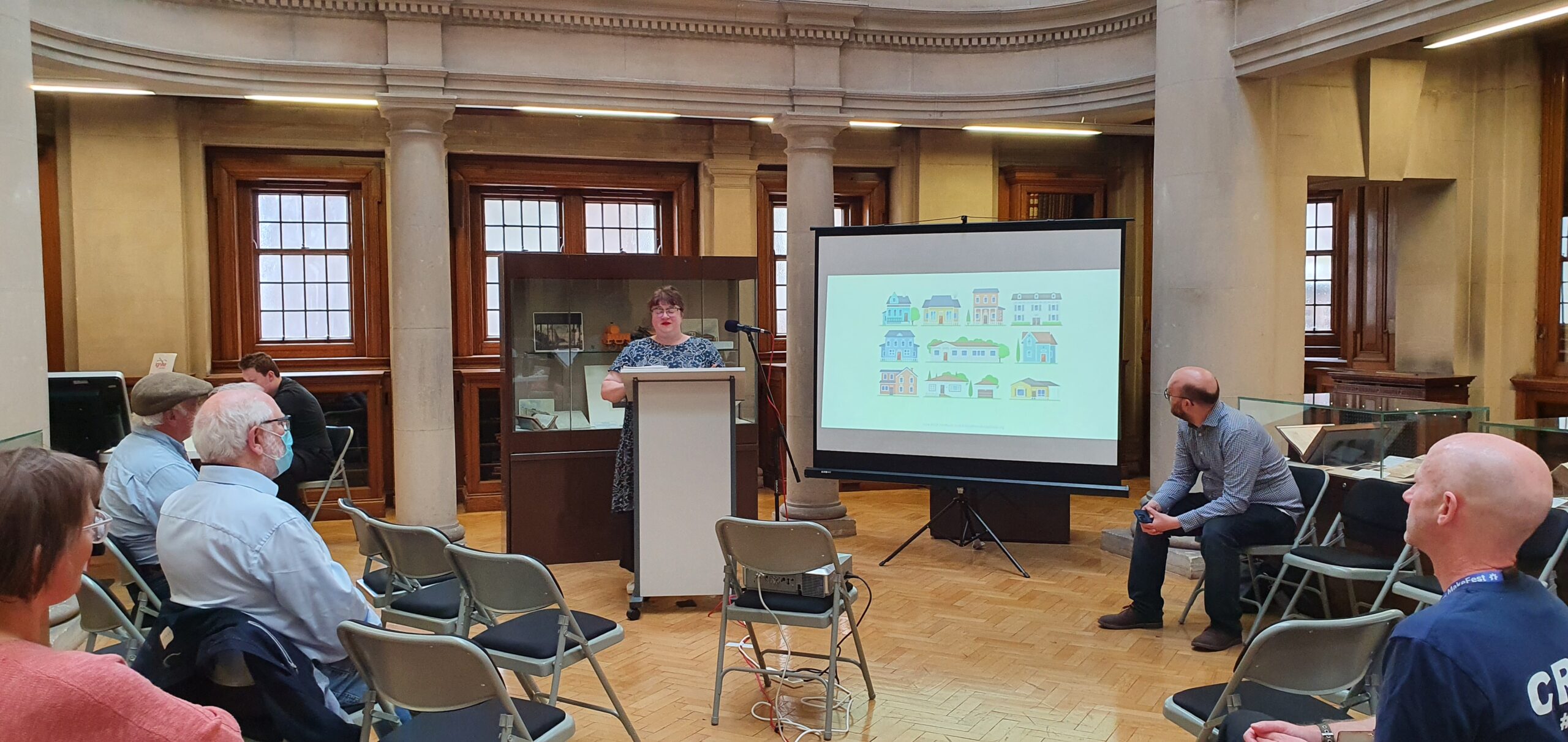 Lucy Antal, presenting on 15 minute neighbourhoods, and why access to fresh food is the start of great things.
The whys and wherefores for Ignite Features…
We'll be adding more information here for speakers and the audience at this event as time goes by.
Times?
Ignite Features… will take place between 12noon and 4pm on the 2nd July at Liverpool Makefest
Timetable?
As we get closer to the day then we will produce a timetable for the themed sessions.
Each session should take approximately 30 minutes.
Presentations?
These will follow the Ignite format of being 5 minutes long using exactly 20 slides.
Getting cover for your stand?
If you have a stall at Makefest then we will be able to arrange cover for it while you are attending.
MAKERS OF ALL TYPES SHOWCASING SCIENCE, TECHNOLOGY, SOUND AND MUSIC, ART, CRAFTS, CREATIONS, INVENTIONS AND GADGETS. HANDS-ON ACTIVITIES, RANGING FROM CODING TO CRAFTS!