Yes we're back – we know you missed us….
Read on for the list of speakers and subjects for our 20th October event.
Speakers: Volume #43
Speaker: Cath Holland
Talk title: Life after death
How to be a good widow. I am a recent widow and there are rules to be a good and authentic one, who knew? 
Speaker: Kate Reilly James
Talk title: Rare – But Nobody Nose. A fun, informative presentation on HHT a rare disease that causes severe nose bleeds at the most inopportune times. Live radio? TV studio? On a BBC red carpet interviewing Anthony Joshua? Yep, and lots, lots more.
Speaker: Martin Graff @martingraff007
Talk title:Running and Romance
Speaker: Doug Arnold
Talk title:The season of a Competitive DLG Pilot – First forays into the world of F3K External circumstances has had many people get there kicks in new, unexpected ways over the last couple of years. Mine was to follow a long held dream of joining the ranks of the romantic, swaggering heroes of the Silent Flight world; Competitive DLG Pilots. This is the story of obsession meeting the most niche of global communities.
Speaker: Lisa Baldwin 
Talk title: Formulated Materials for Infectious Disease Prevention
Speaker: Julian Todd
Talk title: Learning to draw maps of caves in VR (Virtual Reality)
Speaker: Andrea Ku 
Talk title: We're still waiting on her talk title
Speaker: Steve Flatt
Talk title: The nature of thinking
Speaker: Michael Marshall
Talk title: Circular Reasoning
We're still trying to confirm speakers so keep your fingers crossed for a fuller programme.
FAQ's
The Venue
Upstairs at Leaf Cafe on Bold Street near the middle of the top half of Bold Street. They have food and drink available so you don't have to dash home for your Dinner. Check the menu for the evening.
Getting there
Buses:
It is best served by the 86, 80 and 82 at the top of Bold Street.
Trains:
Central station is only 5 minutes away at the bottom of Bold Street.
Parking:
Parking is allowed on Bold Street after 6pm and there is usually plenty of spaces. Other parking is available on Duke Street and Mount Pleasant which both have carparks and again are only 5 minutes away on foot.
Cycling:
There are some very handy places to lock your bike on Bold Street in the Square that leads to FACT cinema.
Pitch and Put at the Break
Don't forget if you have a project that you want to talk about then at the end of the break we have our Pitches section –which gives audience members the opportunity 1 minute to jump up on stage and tell the rest of the world (especially those watching at home) about a great project, event or maybe even just about something they are proud of. We make an announcement about this during the break so listen out.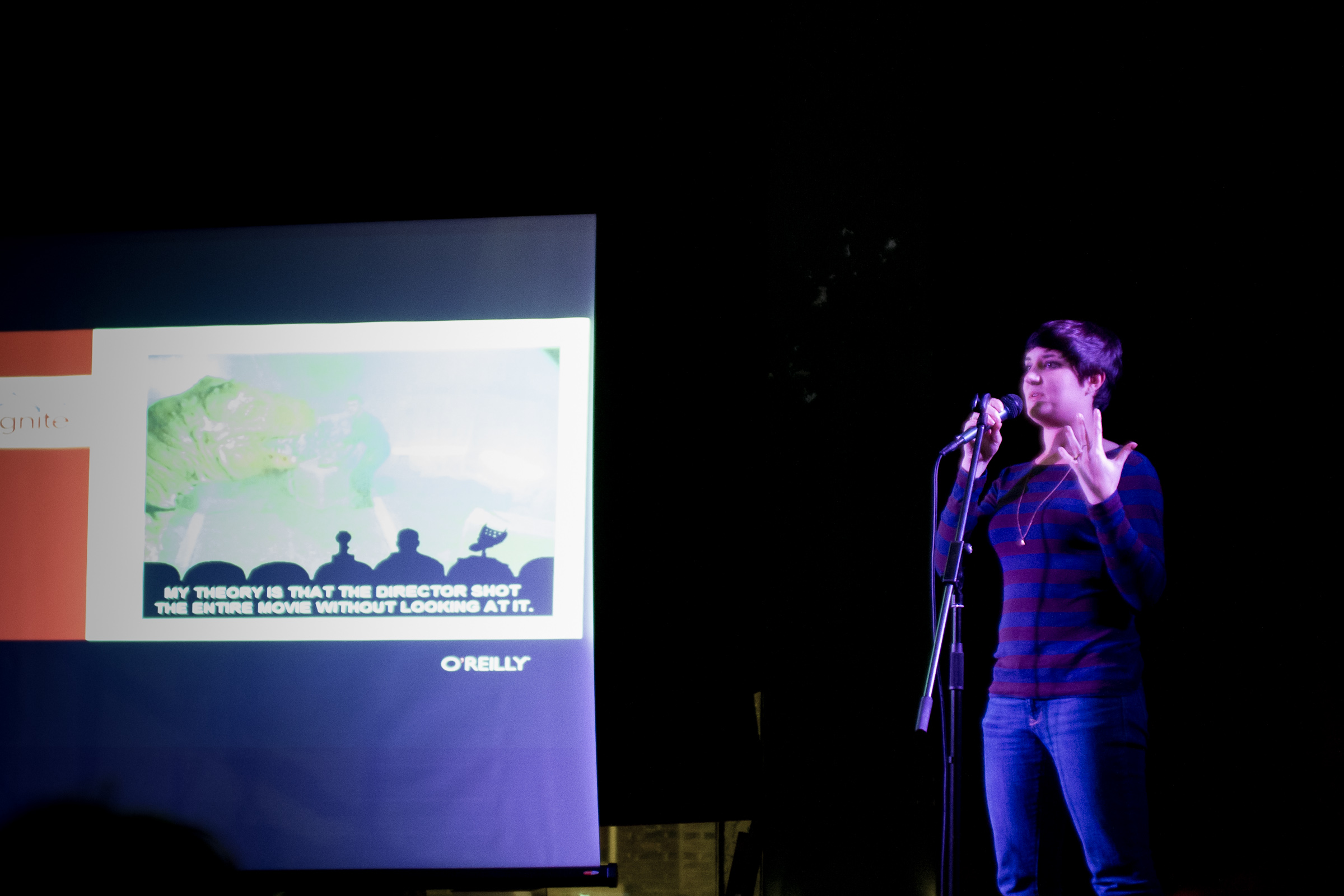 Ignite only happens because of people who are willing to get up and share their passions, be it for a project, an idea or just something they have to tell the world.