.....announcing the latest recruits to the Ignite club at our 26th November event
Read on for the full list of speakers and subjects for our 26th November event.
Speaker: Baylee Abbott Talk Title:  The positive power of being different
Speaker: Becka Lawson Talk Title:  Not for the Faint-Hearted: Ticking 50 of the Harder Caving Trips in Yorkshire
Speaker:Doug Arnold   Talk Title:  Conveying the abstract – How do we model software systems?
Speaker:  Stephen Slater Talk Title: The bathroom and why it's a bit shit
@wearthedesign
Speaker: Eamonn Harvey  Talk Title: Supernova in a Celtic sky' – The Crab supernova of 1054 AD was recorded by Chinese and Korean observers, however, it may have also been observed by the medieval Irish monks. I will talk about an entry into the Annals of the Four Masters of Ireland from 1054, which at first appears to be a nonsensical tale but with some ardent study and an astronomer's eye a surprising amount of scientific insight can be drawn.
Speaker:Abbie Beckett  Talk Title: Liverpool Cares – Tackling Isolation and Loneliness in our Communities.
We are a charity that works intergenerationally, and we bring together young professionals with older neighbours in social situations, with idea of tackling loneliness in both age groups.
Speaker: Herb Kim  Talk Title: The Ice cold bath Challenge
Speaker: Craig Kaye  Talk Title: The Miracle That Is You – A presentation which talks about all things unique in the world starting with what a rainbow is and continues to explore the statistical probability of yourself sitting there watching my Ignite Talk!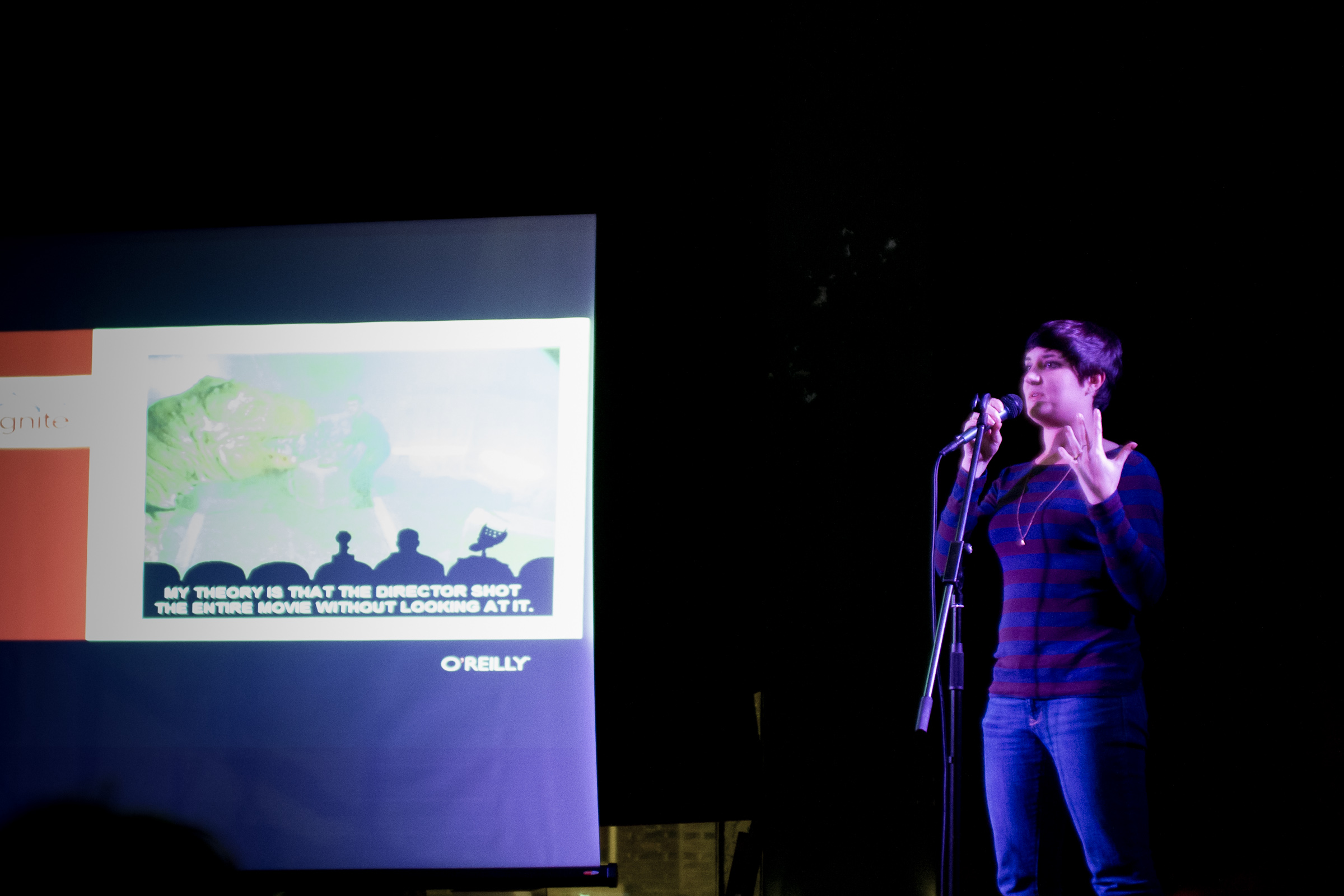 Ignite only happens because of people who are willing to get up and share their passions, be it for a project, an idea or just something they have to tell the world.
FAQ's
Doors Open at 6pm and talks start at 7pm and we normally wrap up by 10pm as it's a work night.
The Venue
Upstairs at Leaf Cafe on Bold Street near the middle of the top half of Bold Street. They have food and drink available so you don't have to dash home for your Dinner. Check the menu for the evening.
Getting there
Buses:
It is best served by the 86, 80 and 82 at the top of Bold Street.
Trains:
Central station is only 5 minutes away at the bottom of Bold Street.
Parking:
Parking is allowed on Bold Street after 6pm and there is usually plenty of spaces. Other parking is available on Duke Street and Mount Pleasant which both have carparks and again are only 5 minutes away on foot.
Cycling:
There are some very handy places to lock your bike on Bold Street in the Square that leads to FACT cinema.
Pitch and Put at the Break
Don't forget if you have a project that you want to talk about then at the end of the break we have our Pitches section –which gives audience members the opportunity 1 minute to jump up on stage and tell the rest of the world (especially those watching at home) about a great project, event or maybe even just about something they are proud of. We make an announcement about this during the break so listen out.
See you there and may the force be with you.