.....announcing the latest recruits to the Ignite club at our 21st May event
Read on for the full list of speakers and subjects for our 21st May event.
Speaker: Sam Illingworth   Talk Title:  The Poetry of Science – An exploration of how poetry can be used to develop dialogue around science. @samillingworth
Speaker: Francis Fish Talk Title: Political correctness gone right. There's nothing wrong with treating people with respect and listening to their needs. Will also mention the whole "loony left" canard and explain why it's 99% a lie.
@fjfish
Speaker: Caroline Keep Talk Title: Education
@ka81
Speaker: Mark Feltham Talk Title: What they didn't tell you about the Ancient Egyptians.
@markfeltham666
Speaker: Paul Marrow Talk Title: Time. This talk will be about time. In particular, it will focus on 300 seconds.
Speaker: Julian Todd Talk Title: Hang-gliding is alive and more fun
@goatchurch
Speaker: Grace Harrison Talk Title: Hanging Out: Liverpool's Laundry Life
@kittyslaundry
Speaker: Peter Schriewersmann Talk Title: Planting seeds – And how it helps getting from Idea to Reality
Speaker: Neha Baid Talk Title: An Economists' experiment in IT!
Speaker: Olga Bednarski Talk Title: Finding my voice: from an overt stutterer to a speech trainer.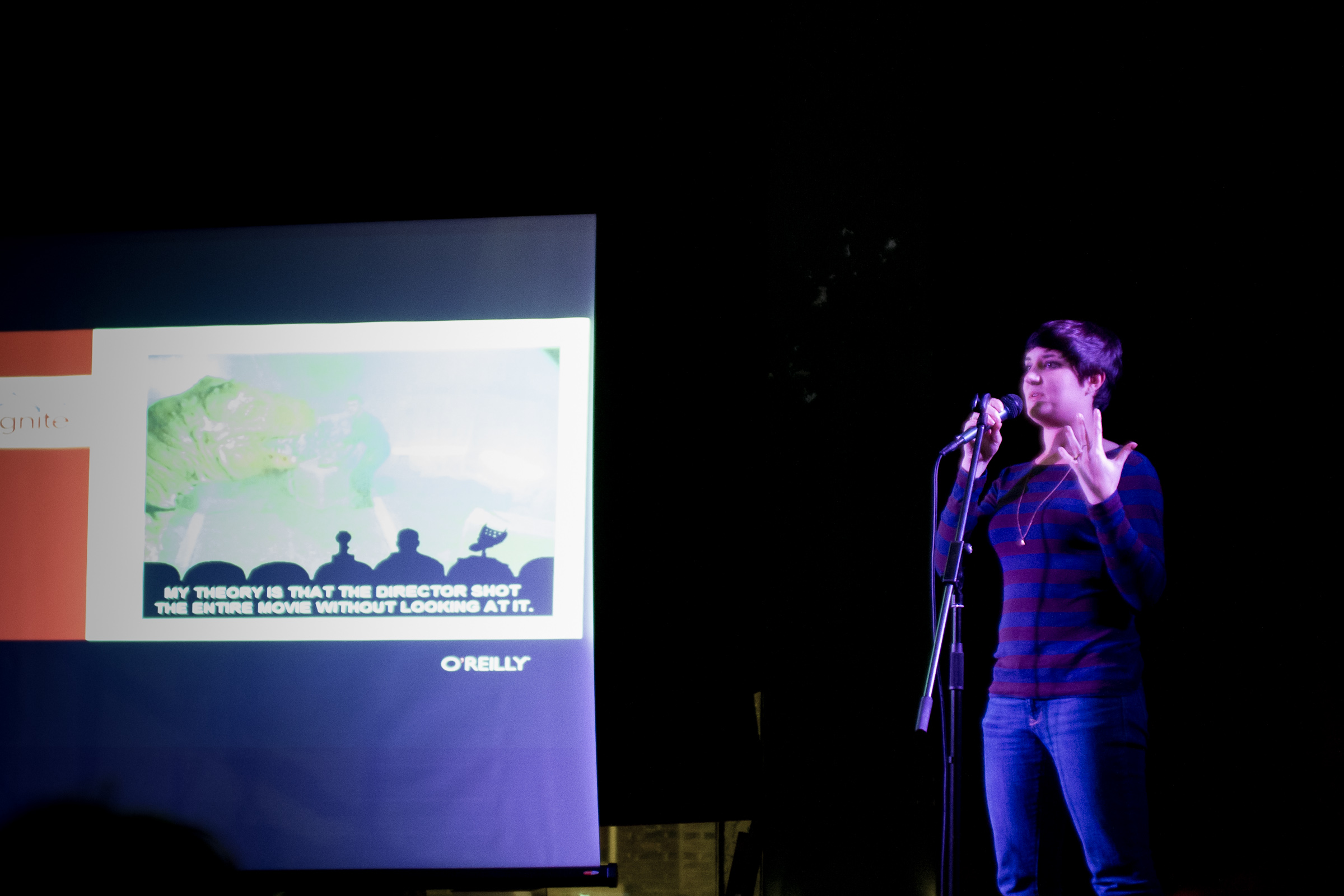 Ignite only happens because of people who are willing to get up and share their passions, be it for a project, an idea or just something they have to tell the world.
FAQ's
Doors Open at 6pm and talks start at 7pm and we normally wrap up by 10pm as it's a work night.
The Venue
Upstairs at Leaf Cafe on Bold Street near the middle of the top half of Bold Street. They have food and drink available so you don't have to dash home for your Dinner. Check the menu for the evening.
Getting there
Buses:
It is best served by the 86, 80 and 82 at the top of Bold Street.
Trains:
Central station is only 5 minutes away at the bottom of Bold Street.
Parking:
Parking is allowed on Bold Street after 6pm and there is usually plenty of spaces. Other parking is available on Duke Street and Mount Pleasant which both have carparks and again are only 5 minutes away on foot.
Cycling:
There are some very handy places to lock your bike on Bold Street in the Square that leads to FACT cinema.
Pitch and Put at the Break
Don't forget if you have a project that you want to talk about then at the end of the break we have our Pitches section –which gives audience members the opportunity 1 minute to jump up on stage and tell the rest of the world (especially those watching at home) about a great project, event or maybe even just about something they are proud of. We make an announcement about this during the break so listen out.
See you there and may the force be with you.