Ignite at Makefest Liverpool 30th June 2018
At Liverpool Makefest this year Ignite will be presenting a series of short talks and discussions on issues facing the Maker Community
Ignite sessions 
At Liverpool Makefest we thought we would take the opportunity to examine some of the issues that have been raised over the years at our regular Ignite event, but with a maker theme.
Each themed session will consist of four short 5 minute presentations from our speakers then we will have a Question and Answer opportunity to dig into the detail.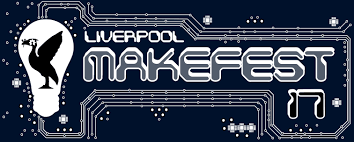 MAKERS OF ALL TYPES SHOWCASING SCIENCE, TECHNOLOGY, SOUND AND MUSIC, ART, CRAFTS, CREATIONS, INVENTIONS AND GADGETS. HANDS-ON ACTIVITIES, RANGING FROM CODING TO CRAFTS!
The how's and wherefores for Ignite Features…
We'll be adding more information here for speakers and the audience at this event as time goes by.
Times?
Ignite features… will take place between 10am and 4pm on the 30th June at Liverpool Makefest
Timetable?
As we get closer to the day then we will produce a timetable for the themed sessions.
Each session should take approximately 30 minutes.
Presentations?
These will follow the Ignite format of being 5 minutes long using exactly 20 slides.
Getting cover for your stand?
If you have a stall at Makefest then we will be able to arrange cover for it while you are attending.