.....announcing the latest recruits to the Ignite club at our 26th February event
Read on for the full list of speakers and subjects for our 26th February event.
Speaker: Graham Hughes  Talk Title:  One Man. Every Country. No Flights
@EveryCountry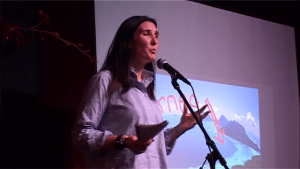 Speaker: Kate Reilly James Talk Title:  How to be Single in Liverpool – Internet Dating Vs Saying Hello
@katereillyjames
Being a Liverpool journalist and singleton in my 30's with three children and a manic full time job, finding the fun in being single in Liverpool has taken some serious research. Online dating has changed the way we interact and communicate and Liverpool has responded to those changes in its own, unique way.
Speaker: Michael Van Der Velden  Talk Title:  Open to Collaboration – Open Source and you
@Mvd_vandie
Speaker: Martin Dunschen   Talk Title:  How to get around in a city like Liverpool
@mdunschen
My talk should be seen as an answer to the talk on the last Ignite about EVs and how they will take over the world, with graphs of adoption etc. I want to present an alternative view where individual transport should not be happening by being isolated in a metal box from the world, and that replacing petrol cars with electric cars is not the answer. I will cover the social impact of cars, the environmental impact, and talk about the alternatives, like cycling and walking, public transport, etc."
Speaker: Yew Han  Talk Title:  Shaping Society.
Speaker: Hannah Dalgleish Talk Title:  Astrophysics: what it is and why it isn't scary @astro_hsd
What Astrophysics actually is and why we study it – why it's important (whatever we believe), and why we should care (or at least, why I care). From @astro_hsd
Speaker: Pauline Moran  Talk Title:  Dynamic Dyslexics
@livpoolnatrpath 
Are we a NeurodiverCity? How to facilitate right brain dominant creatives, often unknowingly dyslexic (aka disorganised/lazy) in schools and in enterprise. Over 1/3 of entrepreneurs are dyslexic.
Speaker: Michael Farley Talk Title: Building a community library & computer lab in rural Guatemala.
@cloverlink_
Speaker: Oli France  Talk Title:  THE OCCASIONAL NECESSITY OF HAVING GUTS.
@france_oli
I'm a professional mountain leader, writer, adventurer and expedition guide who has now travelled to fifty countries and climbed mountains in half of those. This talk will discuss a revelation I had during a solo mountain climb in the middle of winter in a remote corner of Kyrgyzstan. Here, I realised that when you think you have nothing left to give, one must remember that one still has guts. I will describe how I changed my mindset to overcome the challenges ahead.
Speaker: Aditi Chawla  Talk Title:  The journey of discovering my passion.
@trynewtoday
I'd like to share the somewhat difficult process of discovering my passion. I was seeking employment in Marketing, but as luck would have it, despite my efforts, I just wasn't getting any calls. So, I started engaging myself in networking events, workshops, attending talks etc.. I thought instead of fretting over being unemployed, let me start learning new things, meet new people, and keep myself updated with the latest, and we'll connect the dots later. I was doing a lot of things, but I thought I wasn't going anywhere..
Then I started introspecting, what is it that I really like doing! There was one common thread in everything that I was doing – I loved trying all things new. So, there was the idea – sharing all the new experiences that I have with everyone.
Speaker: Ali Harwood  Talk Title: Do not bother children when they are skateboarding… and eleven other rules for life.
@HarwoodAliArt
Speaker: Adeyemi Shodipo  Talk Title: A Thousand Faces Watched me Falling!
@yemmyshodipo
The talk is about a young man's life derailed initially by depression- A story of the third world, faith, immigration, entrepreneurship, finding purpose, love and family.
Speaker: Paul Furley  Talk Title: Surveillance Capitalism – how it works and how to break it
@paul_furley
Speaker: Dr Farnaz Nickpour  Talk Title: Inclusive Design; (Human-centred) Innovation for All
@farnaznickpour
FAQ's
Doors Open at 6pm and talks start at 7pm and we normally wrap up by 10pm as it's a work night.
The Venue
Upstairs at Leaf Cafe on Bold Street near the middle of the top half of Bold Street. They have food and drink available so you don't have to dash home for your Dinner. Check the menu for the evening.
Getting there
Buses:
It is best served by the 86, 80 and 82 at the top of Bold Street.
Trains:
Central station is only 5 minutes away at the bottom of Bold Street.
Parking:
Parking is allowed on Bold Street after 6pm and there is usually plenty of spaces. Other parking is available on Duke Street and Mount Pleasant which both have carparks and again are only 5 minutes away on foot.
Cycling:
There are some very handy places to lock your bike on Bold Street in the Square that leads to FACT cinema.
Pitch and Put at the Break
Don't forget if you have a project that you want to talk about then at the end of the break we have our Pitches section –which gives audience members the opportunity 1 minute to jump up on stage and tell the rest of the world (especially those watching at home) about a great project, event or maybe even just about something they are proud of. We make an announcement about this during the break so listen out.
See you there and may the force be with you.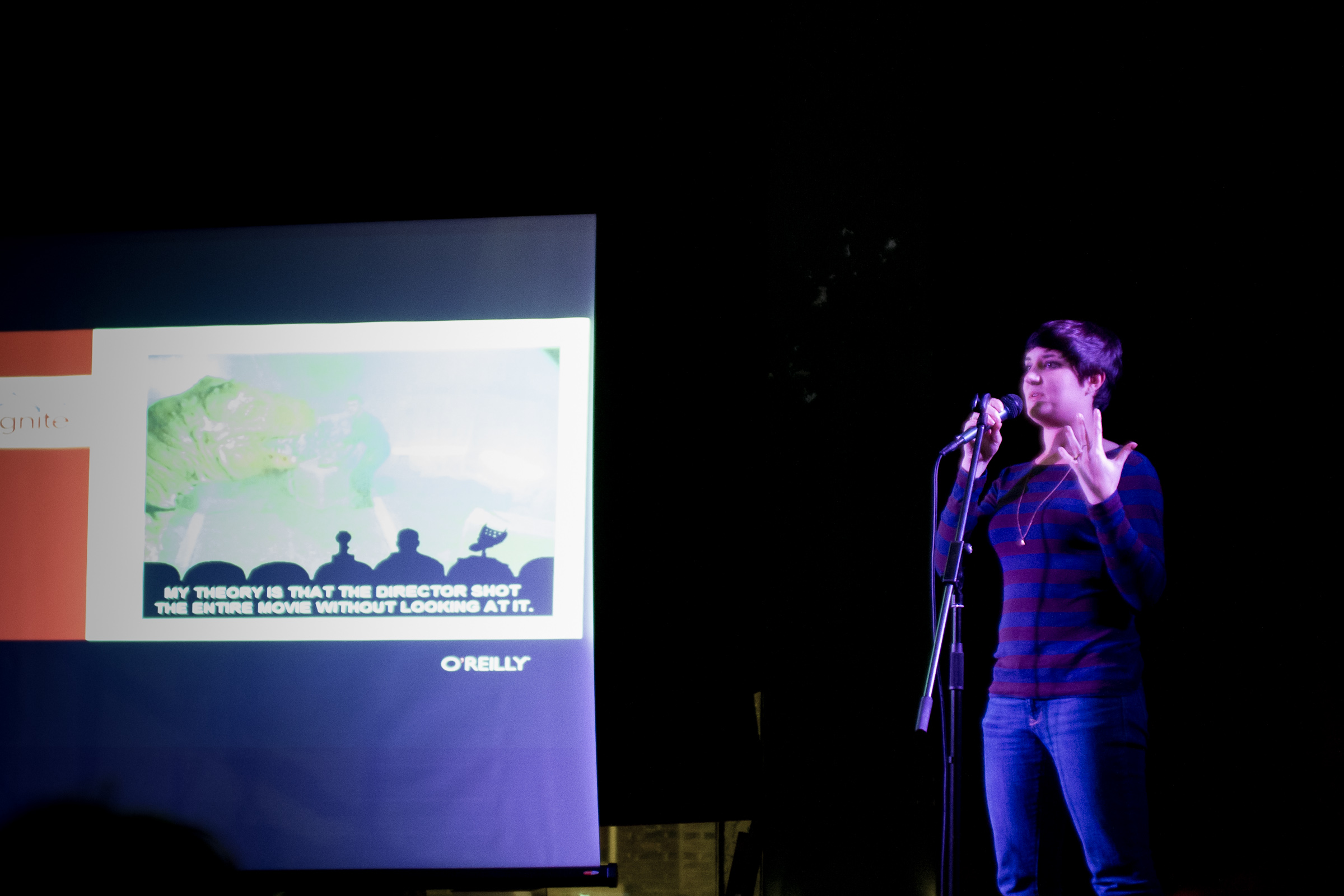 Ignite only happens because of people who are willing to get up and share their passions, be it for a project, an idea or just something they have to tell the world.